Register in the Youth Services Department
Baby, Toddler, Preschool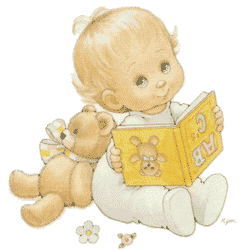 Preschool Craft- Mondays at 1pm
Join us in this positive social setting for your preschool child. A short story with song and an age appropriate craft. Caregivers are welcome to stay and enjoy time with their preschooler.
Baby n' Me Storytime- Tuesdays at 1:30 pm.
This program allows babies and their caregivers to spend time together reading, singing, dancing, and playing! Babies ages 15 months and younger are welcome to attend. Caregiver participation is required.
Preschool Storytime- Wednesdays at 1 pm.
This program is designed for children ages 3 years to 5 with stories to build young imaginations, songs to encourage self esteem, and a weekly craft to spark imagination. Caregivers are always welcome.
Book & Boogie-
Bring your toddler (18 months & up) Fridays at 11: 10 am.We will read a story, sing songs, dance, play instruments, and much more! This is a great program for active toddlers, so come join the fun! Caregiver participation is Required.
---
After School Programs
Crazy 8s Club: Get the 4-1-1
Join Crazy 8s, where you'll build stuff, run and jump, make music, make a mess…it's a totally new kind of math club. 6 week program
Club Dates and Times:
K & 1st grade— Mondays at 4pm
2nd & 3rd grade— Tuesdays at 4pm
4th & 5th grade— Thursdays at 4pm
Weekly Sessions:
Glow in the Dark Geometry: Make geometric shapes using glow sticks. Lay out the sticks to make mystical repeating patterns, and even build a gleaming Egyptian pyramid. Then flick off the lights to see it all glow!
Let's Get Loud: Build a working flute, then play instruments made of random gadgets. After all that, find out exactly how loud you are, down to the numbers!
Time of Your Life: Find out what makes you tick. Race to do crazy stunts, "be" a clock, and see if you have the winning birthday!
Toilet Paper Olympics: Bet you never knew sports and toilet paper could go together, huh? Get on a roll with your Olympian skills in the shot put, the long jump, and the relay race.
Spy Training: See if you have what it takes to be a spy, and break the codes to the clues to find the hidden treasure!
Flying Marshmallows: Send marshmallows flying through the air using popsicle sticks and rubber bands. Figure out what positions work best, then measure the flight to prove it.
Zip Line Zoo: Build a zip line for brave stuffed animals, and race them across the room. Measure the distance and time their rides to see how fast they can go!
Bouncy Dice Explosion: Your big chance to throw things because you're supposed to. Find out your chances of rolling a 2 or a 5, then try to be the winning chip on a giant human Bingo board.
Kindergarten - 2nd Grade Club
K-2 Club- Wednesdays at 4pm.
For children in grades K-2, with or without a caregiver
Looking for something fun to do? K-2 clubs has great stories, silly songs, and a special craft each week. Make new friends or bring a friend and join in the fun.
All Ages Welcome
Kids Craft- Tuesdays at 6:30pm!
Celebrate with Creativity! Come out and make a
Fantastic Craft with Ms. Weronika.
Lego Club- Thursday's at 6:30pm
Love to build houses, monster cars, and rocket ships? Or create gardens and shops? Then come to Lego Club! Build whatever you would like or try the weekly Lego Club Challenge.

Holiday Art—Fridays, Nov. 7th, 21st, Dec 12th at 4pm
Make an art project for the Holidays.
Chess Hour—Fridays, Nov.14th, Dec. 5th, Dec. 19th at 4pm
Come and meet new friends while learning the game of chess, or come and play with experience players.
---
6 Weeks of Saturday Programs
Polish StoryTime- Saturdays at Noon.
Ms. Weronika will be having a storytime for children who enjoy stories, songs, and making crafts in Polish!
Arabic StoryTime- Saturday at 1pm!
Ms. Paula's popular program is back! School age children will be reading,
writing, and speaking Arabic.
NEW Creativity Club-Saturday 2pm (except Sat. Nov. 22nd)
Stretch your artistic imagination. Each week a new original project. Ages 5 & Up
---
Special Events
Letters to Santa -Tuesday, Dec. 16th 6:30pm - Stop in and write a letter to Santa for your last requests!
Christmas Movie-Saturday Dec. 20th 2pm - Join us for the Disney's "Recess Christmas" and popcorn.
Christmas Craft -Tuesday, Dec. 23rd.
6:30pm - Stop in and join us for a Christmas craft.
Winter Bingo– Saturday Dec.27th
2pm - Come join the fun as we play Bingo winter style! Prizes awarded.
New Years Craft -Tuesday, Dec. 30th
6:30pm -Create a New Years decoration for your celebration!
---